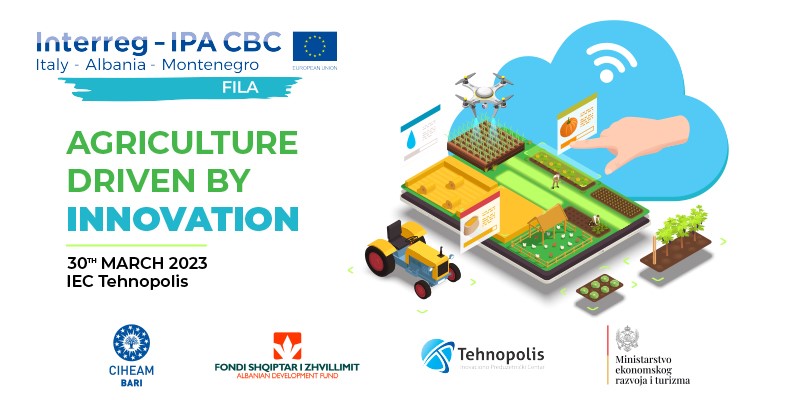 FILA, conference Agriculture driven by innovation on 30 March in Niksic
Overview
Innovation and Entrepreneurship Centre Tehnopolis organizes on 30 March 2023 in Niksic (Montenegro) the regional conference Agriculture driven by innovation within FILA project.
During the conference, participants will learn about the application of robotics and automation in agriculture, after which representatives of relevant institutions from Montenegro and the region will discuss the concept of smart and sustainable agriculture, examples of best practice, and opportunities for further improvement. 
In addition, sustainable agriculture and food value chains will be discussed during the conference as one of the priority areas of S3 of the Smart Specialization Strategy of Montenegro. National and regional speakers will introduce participants to the challenges in implementing innovations in agriculture, as well as the available support that is crucial for the development of innovative solutions. 
At the end of the conference, through a panel session, participants will have an opportunity to learn more about the benefits of digitalization of agritourism offers through the presentation of best practice examples from Montenegro and the region when it comes to this topic, as well as the experiences and challenges they encountered during the development of their business.