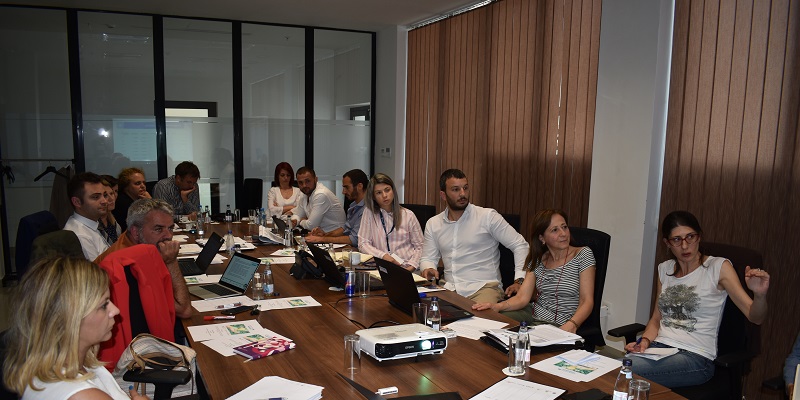 FILA Project Mid-term Steering Committee and Consortium meeting
Overview
The mid-term Steering Committee and Consortium meeting of FILA Project were held in Niksic, Montenegro on 11 June. In the first part of the day, the partners held the mid-term steering committee, following the first steering committee organized in Bari, Italy.
The afternoon was dedicated to the mid-term review with the participation of our Joint Secretariat project officer Mrs. Aurora Maria Losacco and the Albanian and Montenegrin monitoring committee, Mrs. Valbona Kosova, expert at Management of Territorial Cooperation Unit, MEFA and Mr. Ergi Curri, National Info Point for Albania, Mr. Srdjan Cetkovic, Mr. Jovan Jovovic from European Integration Office, Mrs. Dunja Nelevic National Info Point and Mrs. Aleksandra Stolica Programme Financial Manager.
Each partner presented the progress made in each Work Package highlighting also the next steps to speed up the implementation of future activities.