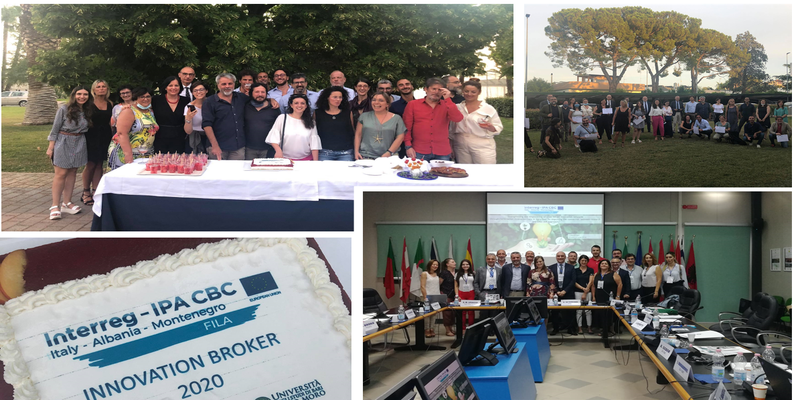 ACHIEVED RESULTS BY FILA PROJECT
Overview
The main output of the project has been the creation of cross-border "Fertilization and innovation labs in Agro-food" (Bari, Korce e Nikšić), innovation environments interlinked among them, to reinforce the currently weak collaboration between businesses and research in the three countries, at local, programme and at international level.
Those environments have been enriched with an interactive and participatory model of the knowledge transfer, based on the EIP AGRI approach, whose application fostered the cross border dimension through the share of new professional profiles, approaches, and methodologies.
Furthermore, participatory analysis of innovation experiences highlighted criticalities and weaknesses of the innovation system, underlining positive elements and strengths that, if adequately supported, may ensure a higher innovation level to businesses.
The spread of COVID 19 pandemic didn't stop the project activities but, rather reinforced the role of the FILA Lab in Montenegro managed by IEC Tehnopolis, which started producing the protective equipment for essential medical and economic staff with the 3D printer originally thought for agricultural innovation purposes.  
The FILA project experience might provide a fertile breeding ground for other partnership collaborations and surely can be capitalized on the next programming.