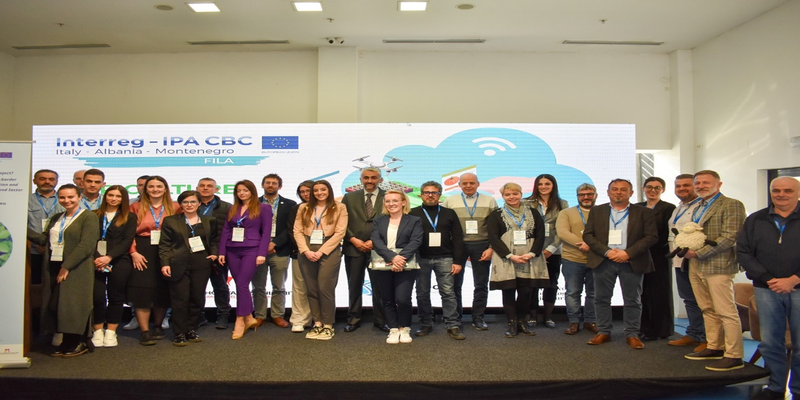 ''Agriculture driven by innovation'' conference held at Innovation and Entrepreneurship Centre
Overview
Innovation and Entrepreneurship Centre Tehnopolis organized the conference Agriculture driven by innovation within FILA Plus project, which was held on March 30th 2023 in Niksic (Montenegro).
The conference aimed to exchange knowledge about innovative technologies, approaches, challenges and possibilities for further improvement in the field of smart agriculture not only in Montenegro but also on the regional level. The conference served as a tool for connecting and fostering the development of innovation in the agricultural sector among different actors from Montenegro, Italy, Albania, Serbia, Bosnia and Herzegovina and the Republic of Croatia.
During the keynote speeches and panel sessions, the experts talked about the concept of smart agriculture and its characteristics, benefits and possibilities for further improvement, but also about the key challenges in the implementation of innovation in agriculture. FILA Model with a special focus on the Living Labs concept and TTOs was presented, as well as the Sustainable agriculture and food value chains as one of the priorities within S3 Smart specialization strategy of Montenegro. During the conference, innovative technologies aimed to reduce agro-waste were presented to the participants. In the last part of the conference, the benefits of digitalization of agrotourism offer as a form of agricultural diversification were introduced to the participants through presentations of best practice examples from Montenegro and the region.
At the end of the conference, all participants agreed that a lot has already been done when it comes to the application of innovative technologies in the agricultural sector, but that there is still a lot of room for further improvement. The key factor is the improvement of the cooperation of all actors in this area more precisely the synergistic action of agricultural producers, the business and the academic community and a multidisciplinary approach is necessary for further development.