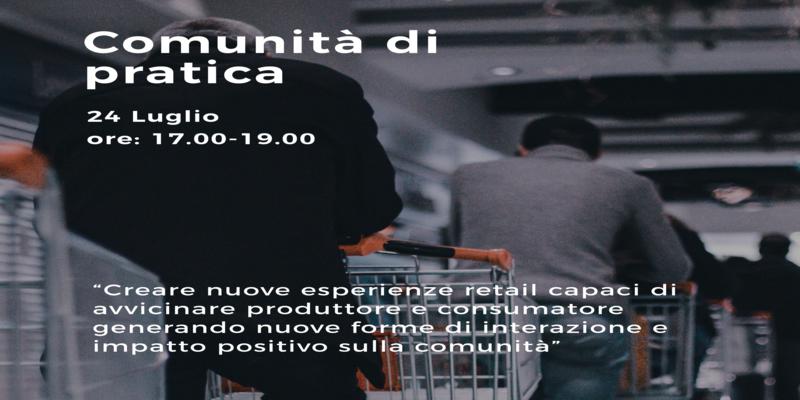 THIRD COMMUNITY OF PRACTICE _ ITALY
Overview
Friday 24 July last appointment of Community of Practice of the FILA - Fertilization Innovation Labs in Agro-food project funded by the Interreg IPA CBC Italy-Albania-Montenegro
How to create new experiences retail able to bring producer and consumer closer together by generating new forms of interaction and positive impact on the community?
These will be the themes of the third of the Community of Practice events (COP) attended by entrepreneurs, researchers, experts, startup, young innovators/students, who are part of the activities related to the Open Innovation processes activated in the FILA project through the methodology Design Thinking.

In this meeting, will participate as an expert: Elena Marinoni, Trend forecaster and strategic design consultant to support company innovation processes. She deals with identifying trends that at the sociocultural level are redefining lifestyles, aesthetics, consumer behaviors and contemporary social imaginations.
The aim of COP is to map the innovation needs companies, analyse them and discuss them with the representatives of research bodies, startups and young innovators to identify potential solutions that already exist and can be implemented, that meet these needs.